Mfg Industrial Price: $16.84
Unit price
per
FAST & FREE SHIPPING On All Orders Over $50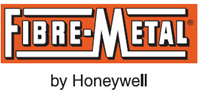 Fibre-Metal® TabLok™ Hard Hat Suspension W3F
Genuine Fibre-Metal® TabLok™ W3F hard hat suspension features a 360 degree padded sweatband and is suitable for use with all Fibre-Metal P2 series hard hats. The W3F features Fibre-Metal's SuperEight® design, which improves comfort and disperses impact energy more effectively. The adjustable head band can be tightened or loosened, raised or lowered and even tilted for maximum comfort.
Features
360 degree padded sweatband
Fully adjustable headband can be tightened or loosened for custom sizing. It can also be raised, lowered and tilted for individual comfort.
Suspension loading - Reduced impact energy is passed to the suspension system at eight scientifically determined points around the cap.
Impact energy dispersal - The eight energy absorbing suspension connections, twice as many as ordinary caps disperse the energy over a greater area of the head, reducing its concentration, and the risk of failure, at any one point.
Suspension function - The technically-advanced suspension system stretches in a predictable, controlled manner, absorbing still more impact energy. The remaining impact energy, reduced to ANSI-specified levels by t