Mfg Industrial Price: $36.26
Unit price
per
FAST & FREE SHIPPING On All Orders Over $50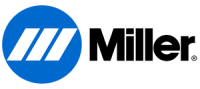 Kohler® PRO 10W-50 Synthetic Motor Oil 290693
1 Quart -
Genuine Miller® Kohler® 10W-50 synthetic motor oil for your Kohler equipped Miller® or Hobart® gasoline engine driven welder. Kohler PRO 10W-50 synthetic motor oil can triple the oil change service interval from 100 hours to 300 hours, when paired with the extended life oil filter, saving time and money.

Feataures
Can triple the oil change interval from 100 to 300 hours on Kohler gas engines.
Can reduce annual oil change costs by up to 50% and improves equipment up-time and productivity.
Kohler PRO 10W-50 is engineered by Amsoil as a premium lubricant specifically for air-cooled engines.
10W-50 viscosity ensures all-season performance.
Formulated for lower oil consumption than comparable conventional oil.
Increased wear protection under extreme temperatures and operating conditions.
Includes extra corrosion inhibitor for superior protection during seasonal storage.

Suitable for use with
Fusion 160
Blue Star 185
Bobcat 200 Air Pak
Bobcat 225
Bobcat 260
Trailblazer 325
Trailblazer 302 Air Pak
EnPak A30