Miller Dynasty 400 Complete W375 951694
Code: 951694
Skip to product information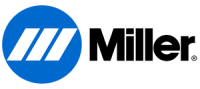 Miller Dynasty® 400 Complete W375 951694
The Miller Dynasty® 400 Complete W375 is a 400 amp AC/DC TIG welder package that comes complete with remote amperage foot control, TIG torch with accessories, water cooler with 4 gallons of coolant, shielding gas regulator with hose and running gear with cylinder rack. It features advanced AC waveforms and pulsed TIG welding. The Dynasty 400 operates on either single phase or three phase input power. Miller's Auto-Line™ technology allows connection to any input voltage in the world while using half the power of a non-inverter welding machine.
The Dynasty 400 offers design improvements over previous Dynasty 350 models. New design benefits include: increased resistance to adverse environmental conditions, memory card port for easy software updates or expansion and improved arc stability for AC welding. The Cooler-On-Demand™ feature operates the Coolmate™ TIG torch cooling system only when needed, saving power and unnecessary wear and tear on the water cooler. The Pro-Set™ feature automatically sets welding parameters for you, eliminating guesswork. The Dynasty 400 can also be run in manual mode, allowing you to customize your own welding parameters.
Direct replacement for the Miller Dynasty® 350 Complete with foot control.


Processes
AC/DC TIG (GTAW)
Pulsed TIG (GTAW-P)
Stick (SMAW)
Air carbon arc (CAC-A) - 1/4 in. maximum

Applications
Heavy Industrial Apps
Precision Metal Fabrication
Heavy Fabrication
Pipe and Tube Fabrication
Aerospace
Aluminum Ship Repair
Anodized Aluminum Fabrication

Features


Auto-Line™ allows for any input voltage hookup (208 575 V) with no manual linking, providing convenience in any job setting. Ideal solution for dirty or unreliable power.
Meter calibration allows digital meters to be calibrated for certification.
Cooler Power Supply (CPS) is an integrated 120-volt dedicated-use receptacle for the Coolmate 3.5.
Wind Tunnel Technology™ protects internal electrical components from airborne contaminants, extending the product life.
Fan-On-Demand™ power source cooling system operates only when needed, reducing noise, energy use and the amount of contaminants pulled though the machine.
Lift-Arc™ provides AC or DC arc initiation without the use of high frequency.
Blue Lightning™ high-frequency (HF) arc starter for non-contact arc initiation. Provides more consistent arc starts and greater reliability compared to traditional HF arc starters.
Program memory features nine independent program memories that maintain/save your parameters.
Auto-postflow adjusts the length of postflow time based on the amperage setting, shielding your tungsten and eliminating the need to set the postflow time.


Wireless remote compatible - fully compatible with Miller wireless remote control solutions so you can work the way you want


(Standard Foot Control included. Wireless Foot or Hand controls can be purchased separately)



AC TIG Features


AC Pulsed TIG standard 0.1 to 500 PPS
AC Balance (50-99%) controls the amount of oxide cleaning (amperage time in EN) which is essential for high quality welds on aluminum.
AC frequency (20-400 hz)controls the width of the arc cone and the force of the arc.
Advanced AC Waveforms

DC TIG Features
DC Pulsed TIG standard 0.1 to 5,000 PPS
Exceptionally smooth and precise arc for welding exotic materials.

Stick Features (AC/DC)
Tailored arc control (DIG) allows the arc characteristic to be changed for specific applications and electrodes. Smooth running 7018 or stiffer, more penetrating 6010.
Hot Start™ adaptive control provides positive arc starts without sticking.
AC frequency control adds stability for smoother welds when AC Stick welding.




Comes complete with
Dynasty® 400 AC/DC TIG/Stick welder
Coolmate™ 3.5 water cooler
Runner Cart
Weldcraft™ W-375 torch kit
AK4C torch accessory kit includes 3 nozzles, 3 collets, 3 collet bodies and 3 pieces of 2% ceriated tungsten electrodes (1/16, 3/32 and 1/8 inch)
Coolant (4 one-gallon bottles of 043810)
RFCS-14HD remote foot control (194744)
Quick Reference Guide
FREE Miller® T94i™-R PAPR
Total 5 star reviews: 1
Total 4 star reviews: 1
Total 3 star reviews: 0
Total 2 star reviews: 0
Total 1 star reviews: 0
Dynasty 400

Great machine, had a 350 prior, bought this one because of the cooler on demand feature, that works great but the cooling fan in the machine usually doesn't turn off like it should so you still have the noise until you shut it off to reset it.

Great price on a great TIG welder.

Best price on the Miller Dynasty 350 I found. Shipping and delivery free.
Reviews Loaded
Reviews Added