Mfg Industrial Price: $240.00
Unit price
per
FAST & FREE SHIPPING On All Orders Over $50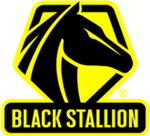 Black Stallion® Welding Jacket - DuraLite™ Premium Grain Pigskin 30PWC
The Black Stallion® DuraLite™ Premium Grain Tan Pigskin welding jacket provides twice the durability of split cowhide leather at half the weight. Black Stallion® DuraLite™ welding jackets feature a corduroy-lined welder's collar for comfort and protection.

Features
Light and Durable: 1/2 the weight of split cowhide but double the durability
30 inch length
Snap front with reinforced leather
Scribe and inside pockets, wrist snaps, pockets, and waist take-up straps
Stitched with flame-resistant Kevlar
Size: S-3XL





Find Your Welding Jacket Size: Take the chest measurement by measuring under the armpits around the fullest part of the chest. Find your Black Stallion® welding jacket/coat size in the table above.


Total 5 star reviews: 5
Total 4 star reviews: 0
Total 3 star reviews: 1
Total 2 star reviews: 0
Total 1 star reviews: 0
Very satisfied

I purchased this jacket as a gift. The fit was perfect. Very satisfied!

Good Product!

Light weight and supple. Comfortable to wear.

Nice Jacket, good material, weird fit, and pricey.

This is a very nice Jack, its lightweight, durable, and I prefer it to the cowhide full jackets. Bought it because the hybrid jacket I had, got holes burn out of the lower reason quite quickly from hot BBs and Spatter - should not have that problem with this jacket. It loses some marks on Fit and price however,. For some reason all of black stallions jacket Templates places the arms just off-set to the sides- this binds up the shoulders some, and also causes issues with the jacket lifting excessively when reaching overhead.. design could use some improvement.

Great Jacket!

Nice light and soft jacket.

That'll Do, Pig. That'll Do.

This jacket is the absolute top-dog. If you're welding and you're using any jacket but this one, you're wasting your money. At $102 it might seem curious that it's about $60 MORE than a calfskin one... But as the Chic-fil&-a cows might say: "WARE MOR PIGZ". No other welding jacket even comes close to a pigskin and no other brand approaches the quality of Black Stallion. You will be absolutely shocked at how thin it is, yet DURABLE. And don't even get me started on the SOFTNESS!! Peer pressure is the only thing that has kept me from welding in this thing without anything underneath! But you'll want to also! Those other guys in their FR Carhartts or whatever just don't understand! This is like wearing really soft pigskin. Look. Buy this jacket if you're even THINKING about it! I personally guarantee it! My God this jacket is good!! That's all, folks. Stay classy, Cyberweld.
Reviews Loaded
Reviews Added