Miller Maxstar 161 S Stick Welder w/X-CASE 907709001
Code: 907709001
Skip to product information
Cyberweld Price
$1,545.00
Cyberweld Price
$1,545.00
Mfg Industrial Price: $1,957.00
Unit price
per
Your Available Rebate
Select Your Free Zone Promo Bonus
FAST & FREE SHIPPING On All Orders Over $50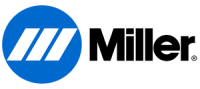 Miller® Maxstar® 161 S Stick Welder w/X-CASE 907709001
Miller Maxstar® 161 S with X-CASE is a 160 amp stick welder that weighs only 13 pounds and operates on either 120 volt or 240 input power. The Maxstar 161 S offers superior stick arc performance, even when using E6010. It features a digital meter that monitors welding amps and also has Miller's Auto-Line™ that automatically adjusts for input voltages ranging from 120 volts to 240 volts without manual linking.
The Maxstar 161 S comes complete with the X-CASE transportaion and storage case and features Miller's True Blue® 3 year warranty.

Process
Stick (SMAW)

Applications
Maintenance repair
Shipboard installation/repair
Farm/ranch
Hobbyist

Features


Auto-Line™ - Allows for any input voltage hookup (120 - 240 V) with no manual linking, providing convenience in any job setting. Ideal solution for dirty or unreliable power.
Digital meter for more precise control when presetting or monitoring welding amperage.
Portable in the shop or at the job site - at 13.2 lb the shoulder strap allows the end user to easily move from location to location.
Fan-On-Demand™ - power source cooling system operates only when needed, reducing noise, energy use and the amount of contaminants pulled through the machine.
Thermal overload protection - helps prevent machine damage if the duty cycle is exceeded or airflow is blocked.
Single amperage range - allows operator to accurately set amperage on both 120 or 240 volt primary power.
Hot Start™ adaptive control - provides positive arc starts without sticking.
Low OCV stick is a simple design that reduces the open circuit voltage to 12 - 16 volts when the welding power source is not in use. This circuit design is now built into the Maxstar 161 S eliminating the need for add-on voltage reducers.
Power factor corrected (PFC) - for optimum performance especially on 120 volts - reduces nuisance breaker tripping.
Stick-Stuck detects if the electrode is stuck to the part and turns the welding output off to safely and easily remove the electrode. Menu selectable.
Superior stick arc performance even on the difficult-to-run electrodes like E6010.
X-CASE transportation and storage case protects your Maxstar 161 S in the shop, in the truck or on the job site.




Comes complete with
Miller® Maxstar® 161 S stick welder
X-CASE™ transportation/storage case
6.5 ft. (2 m) 120-volt and 240-volt power cords
Stick electrode holder with 13 ft. (4 m) cable and 25 mm
Dinse-style connector
Work clamp with 10 ft. (3 m) cable and 25 mm Dinse-style connector
Handle/shoulder strap
FREE Miller® Classic ClearLight™ black welding helmet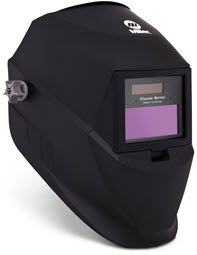 Get a FREE Miller® Classic ClearLight™ black auto-darkening welding helmet with purchase of this Maxstar® 161 S welder. While supplies last. (No substitutions allowed.)
Miller® Welding Helmet - Black Classic VS ClearLight™ Variable Shade 8-13 Auto Darkening Lens 287803
The Miller® Black Classic welding helmet features ClearLight™ four color lens technology at a surprisingly economical price. ClearLight™ offers a bright, crisp, clear view of the weld puddle with more realistic color hues in both light and dark states. The Classic Clearlight™ lens operates in weld, cut and grind modes and is DC TIG rated down to 5 amps.
The Black Classic welding hood has two arc sensors and operates in both weld and grind mode. It has a replaceable battery with solar-assist (no recharging). This welding helmet measures up to your most common DIY and light industrial welding requirements. It is lightweight, comfortable and offers unsurpassed light-state clarity and exceptional battery life.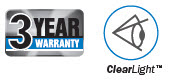 Features
ClearLight™ lens technology optimizes contrast and clarity in welding and light states - reducing eye strain and operator fatigue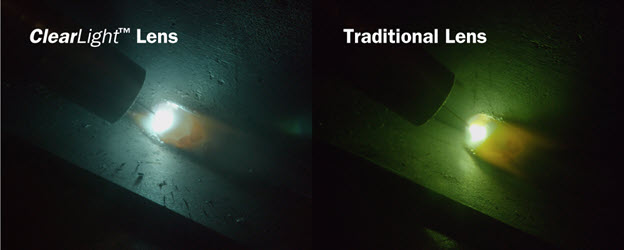 Variable shade 8-13
Digital Controls With Three Operating Modes -
Weld Mode™ Shades #8 - 13
Cut Mode™ Shades #5 - 8
Grind Mode - Light State #3
DC TIG rated down to 5 amps
1/1/1/2 optical clarity rating
Manual On/Auto-Off circuitry
Two independent arc sensors
Features magnifying lens holder
Extra protective lens covers included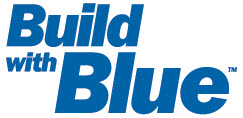 PLUS get a $300 cash rebate from Miller® with the purchase of this Miller® Maxstar® 161 stick welder. Rebate form must be submitted online HERE within 30 days of original purchase. Offer expires 9/30/23.

Earn additional rebates when you purchase additional Miller® branded accessories or Hobart® filler metals.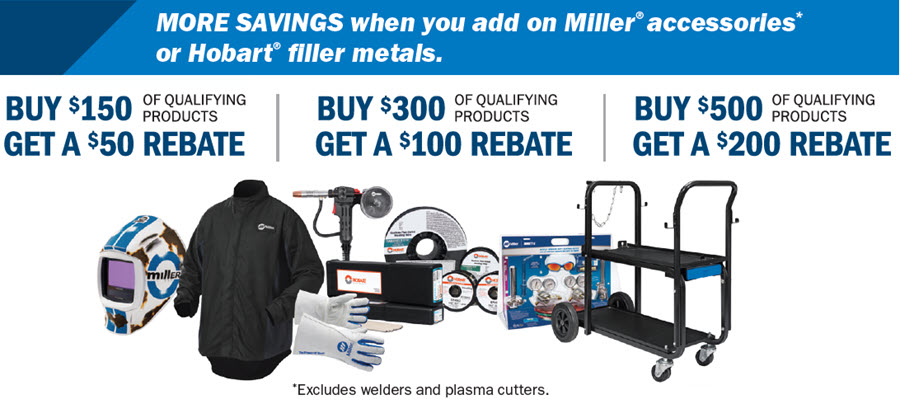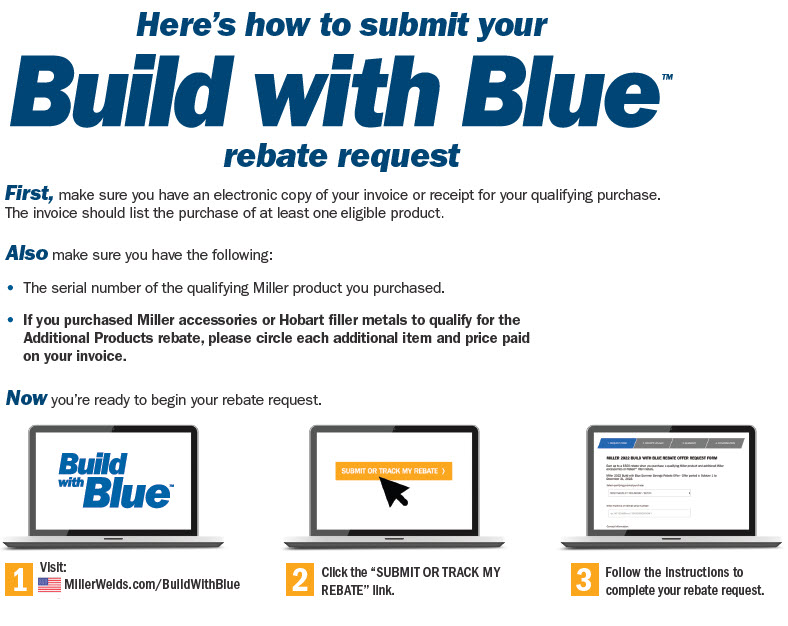 Total 5 star reviews: 4
Total 4 star reviews: 0
Total 3 star reviews: 0
Total 2 star reviews: 0
Total 1 star reviews: 0
Powerful Little Machine.

You couldn't look more professional when you'll arrive to a site job with this little welder machine!!!

A little 5p burner

I gave this review 5 stars for a few reasons, first the machine does burn 6010 really well ,even on 120 volts.Now it is not a big bad pipe welding machine,but for repair work it is the ticket. I have run it about 10 hours of welding time, building tank frames. Runs 7018s very well. Used 6010s just to see what it could do, does fine with them. The cooling fan comes on right away, doesnt seem to be a problem. Overall this is a very good repair/small fab type machine. The first machine I received would not power up the output, Bonnie at Cyberweld and Boone at Miller couldn't have been more helpful ,machine was replaced ASAP. That is another reason for the 5 star review, great service and great people to deal with and a nice little machine. Thanks,B.G.

Overall this is an excellent machine

I really enjoy using the 161s. I do part time work for an organization that has been using several of Millers 150s machines for several years now. We weld literally tons of 1/4 and 3/8 inch steel together for our projects. We operate the 150s machines with Generac 8 KW generators in very remote locations.

We can weld with 1/8 inch 6011 all day long. Many times we weld for long periods of time just as fast as we can burn a rod and replace it with a fresh one. The 150s machines never fail, and are tough as nails.

I decided I wanted one for my own personal use. But when I looked, I could find almost no new 150s machines for sale on the net. So it seems to me that the 161s must have replaced the 150s machine???

Anyway I decided to order the 161s for my own personal use. So far I haven't put the 161s through the abuse our organizations 150s machines have been through. But the 161s seems to be every bit as good as the 150s machine and perhaps even better. However, see the pros and cons below.
Reviews Loaded
Reviews Added