Mfg Industrial Price: $36.30
Unit price
per
FAST & FREE SHIPPING On All Orders Over $50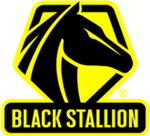 Black Stallion® Leather Welding Sleeves 18 Inch - Split Cowhide 18SLV
Black Stallion® 18SLV leather welding sleeves are 18 inches in length and are made from durable split cowhide leather. Wrists have adjustable snaps and upper arms have adjustable take-up straps.
Features
Adjustable snap wrists
Adjustable take-up strap
Stitched with flame-resistant Kevlar
Size: 18"


Total 5 star reviews: 1
Total 4 star reviews: 0
Total 3 star reviews: 0
Total 2 star reviews: 1
Total 1 star reviews: 0
Excellent

PERFECT. Do not change design. These sleeves are awesome. I've been welding for 20 years and this style of sleeve has extended the life of my shirts far beyond explanation. People seem to think flame resistant shirts are the same as "fire proof" as in NASA, this is not so. Wear these sleeves to prevent spark damage and extend life to expensive welding shirts. Do like I do(I'm right handed), use your left sleeve for your non-dominant arm(or vice versa) and your right sleeve for your dominant arm once the other is completely done in. I only use these sleeves on my non-dominant arm, your non-dominant arm will receive the most damage from sparks(shirts can be expensive), I consider them as a "two pack" as I only wear my left.

I do not recommend this product

just okay

Had the sleeves for a couple of days, and the strap that tightens the sleeve to your arm already came loose.
Reviews Loaded
Reviews Added