Mfg Industrial Price: $36.49
Unit price
per
FAST & FREE SHIPPING On All Orders Over $50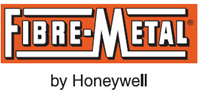 Fibre-Metal® Shade 5 Extended View Faceshield Window 4199IRUV5
Fibre-Metal® 4199IRUV5 extended view shade 5 high performance faceshields provide an additional 1 3/4 inches of vertical protection compared to the standard 4178 series window. Shade 5 high performance faceshields are suitable for plasma cutting up to 40 amps, as well as oxy/fuel cutting. They are SEI certified to comply with current ANSI standards. SEI certification is your assurance of consistent quality and performance.
Fibre-Metal 4199IRUV 5 faceshield windows measure 9 3/4 inches long X 19 inches wide. They are injection molded from propionate, which is superior to other window materials in every significant performance characteristic. They are pre-formed at the factory to the exact curve of our crown protectors for easy installation, an exact fit and a perfect seal against dust, dirt and debris. All High Performance windows are .060" thick for an extra margin of protection, yet they cost no more than ordinary .040" thick windows.
Fits Fibre-Metal F400 & F500 faceshield headgear


Total 5 star reviews: 0
Total 4 star reviews: 0
Total 3 star reviews: 0
Total 2 star reviews: 1
Total 1 star reviews: 0
I do not recommend this product

Junk, get the 3M clear and wear proper goggles under.

Super thin, maybe 3/8-thick easily deforms from radiant heat of a #1 victor welding head. Horribly off-centre bend doesn't match curve of helmet.
Reviews Loaded
Reviews Added