Mfg Industrial Price: $24.14
Unit price
per
FAST & FREE SHIPPING On All Orders Over $50

Jackson® Interchange Face Shield System 39425
Genuine Jackson® face shield cap mount and hard hat mounting blades for the Jackson® Hard Hat Interchange System. Face shield system allows you to quickly and safely detach face shield cap mount without removing your hard hat. Many job sites require continuous head protection. This face shield interchange system allows you to comply with job site head protection regulations at all times, while switching back and forth between tasks.
Unique blade design connects hard hat and face shield without the use of tools. Quick release mechanism allows for rapid change between face shield and hard hat only, even while wearing gloves. Audible "click" lets you know that your hard hat and face shield assembly is properly connected.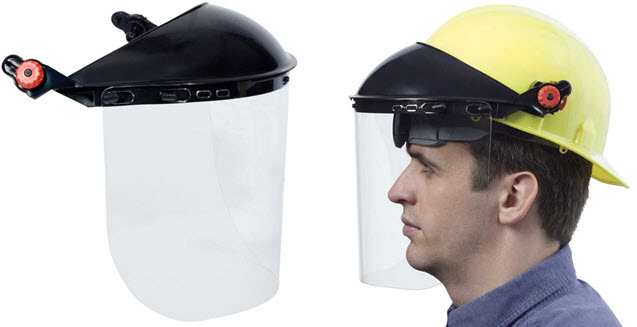 Features
Gives an audible "click," so you know your PPE is assembled correctly without visual inspection
Use this system with the Jackson Safety SC-6 hard hat (sold separately) with the bill forward or backward
It accommodates all Jackson Safety face shields.
Quick release with one simple button, even with safety gloves on
The vertical lock eliminates helmet and face shield creep
Fully dielectric - ANSI Z98.1 Class E compliant
Made from lightweight polypropylene

NOTE: Interchange system DOES NOT include clear face shield window or hard hat.