Mfg Industrial Price: $729.00
Unit price
per
FAST & FREE SHIPPING On All Orders Over $50

Lincoln® AC225™ Stick Welder K1170
Genuine Lincoln® AC225™ stick welder is a 225 amp AC stick welder. Lincoln's legendary "Buzz Box" produces a smooth arc and can handle up to 3/16" diameter welding electrodes. It is the ideal welding machine for maintenance and repair around the home, farm or shop.
The AC225 has an output range of 40 to 225 amps. It operates on 230 volt, single-phase input power and comes complete with input power cable with plug, electrode holder with cable and work cable with clamp.
Processes
Stick (SMAW)

Applications
Maintenance & Repair
Repair Welding



Features
Easy to Install
Comes with attached input power cable and NEMA 6-50P plug
Easy to Operate
Full range 40-225 amp selector switch quickly sets the welding current and ensures a uniform arc each and every time you weld.
Smooth Arc
Makes it easy to weld with different electrodes, including mild steel, low hydrogen, stainless steel and hardfacing electrodes.
225 Amp AC Output
Enough for 3/16 (4.8 mm) diameter general purpose mild steel electrodes and 5/32 (4.0 mm) sizes of other electrodes.
NEMA rated, UL listed and CSA approved.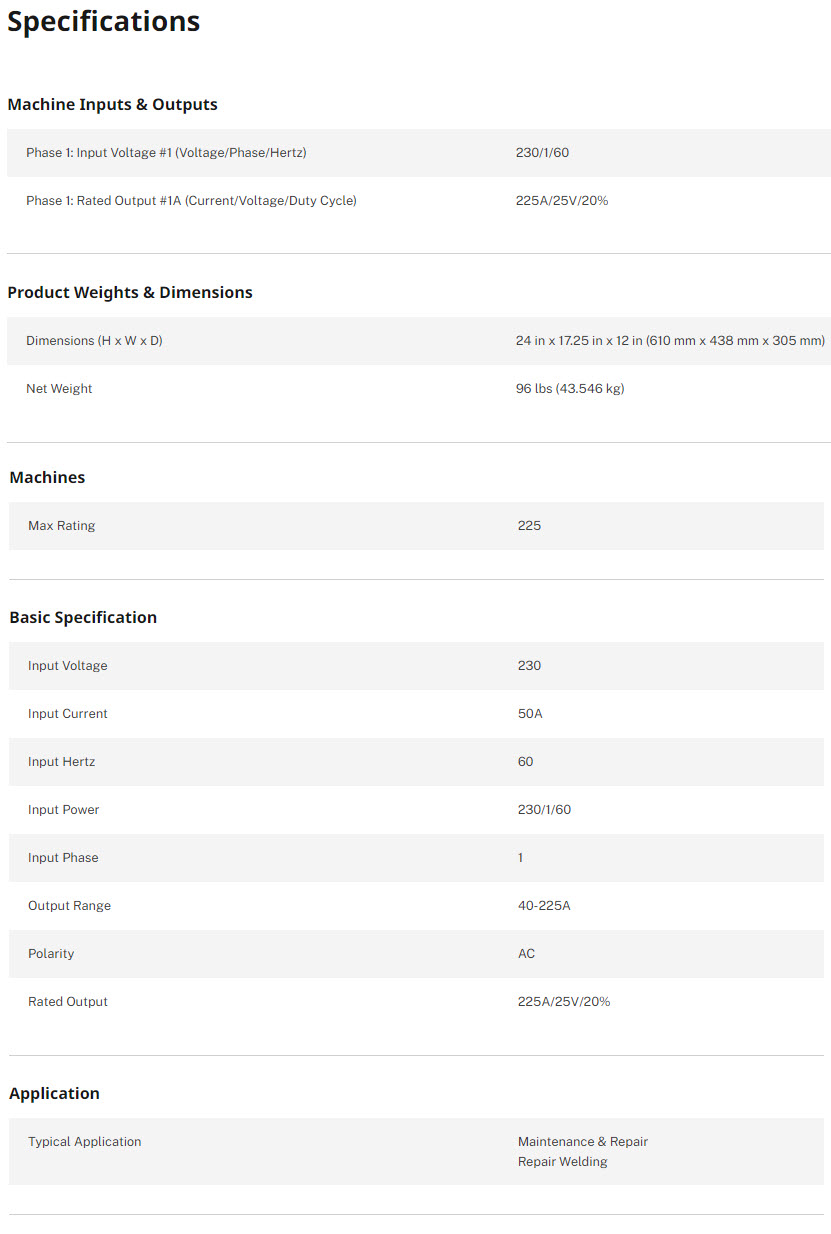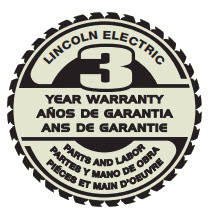 Comes complete with
Comes complete with
AC225™ stick welder
Insulated electrode holder and cable
Heavy duty work clamp and cable
Input cable with attached plug.