Lincoln Aspect 230 AC/DC Water Cooled One-Pak K4342-1
Code: K4342-1
Skip to product information
Cyberweld Price
$8,805.00
Cyberweld Price
$8,805.00
Mfg Industrial Price: $8,805.00
Unit price
per
Select Your Free Zone Promo Bonus
FAST & FREE SHIPPING On All Orders Over $50

Lincoln® Aspect® 230 AC/DC TIG Water Cooled One-Pak® K4342-1
The Lincoln® Aspect® 230 AC/DC Water Cooled One-Pak® is a complete 230 amp advanced AC/DC TIG welding package that comes with everything you need EXCEPT shielding gas and filler metal. The Aspect 230 operates on both single and 3-phase, 120-460 volt input power. PowerConnect® Technology allows the welder to automatically detect any input power type - regardless of voltage or phase. It then optimizes the Aspect 230 to run on the supplied input electricity without any manual linking or switching. The Aspect 230 can operate on any jobsite power, anywhere in the world. Its lightweight inverter design also makes it extremely portable.
With an output range of 2 to 230 amps, the Aspect 230 TIG welds materials up to 1/4" thick. When welding thinner material, built-in TIG pulse reduces arc heat input, minimizing distortion. Advanced AC wave form controls and AC Auto Balance® technology help produce superior results on aluminum. The Aspect 230 AC/DC TIG welder is outstanding for critical TIG welds on aluminum, steel, stainless steel and other alloys. It provides up to 230 amps of TIG welding output and is capable of welding up to 5/32" diameter stick electrodes, including Fleetweld® 5P+, with OPTIONAL electrode holder and cable.
The Aspect 230 AC/DC Water Cooled One-Pak comes complete with Two-Wheeled Cart, Cool Arc® 22 water cooler with one gallon low conductivity coolant, PTW-20 TIG torch with 25 ft. leads, TIG torch adapter kit, Foot Amptrol™ with 25 ft. leads, TIG torch parts kit, shielding gas regulator with hose, and work cable with ground clamp.
Processes
AC/DC TIG (GTAW)
AC/DC Pulsed TIG (GTAW-P)
Stick (GMAW)

Applications
Shipbuilding
Aerospace
Advanced Motorsports
Nuclear
Production Fabrication



Features
Exceptional Arc Response and Stability
With up to 230 amps of maximum output, you can TIG weld up to 1/4 in. (6.4 mm)
Maximize productivity and spend more time welding with a rated 35% duty cycle at 230 amps
Portable, lightweight and easy to transport
IP23 rated for harsh environments
Advanced Aluminum Controls
AC Auto Balance technology, pulse, frequency, and additional wave forms
AC Auto Balance® Technology
Automatically provides optimal mix of cleaning and penetration when welding aluminum
Intellistart™ Technology
Automatically provides softer starts and minimal distortion on thinner materials and hotter starts required for thicker materials
PowerConnect® Technology
Automatically adjusts to input power from 120-460V, 50 or 60 Hz, single or three phase


Memory Capability
The memory function allows saving up to 9 specific welding procedures
Fan-As-Needed
The cooling fan operates only when needed to assure proper cooling of the machine
Green Mode
Ability to put machine in standby mode after 10 minutes of inactivity to reduce power consumption
Cooler Power Supply
Built-in Cooler Power Supply comes standard on all models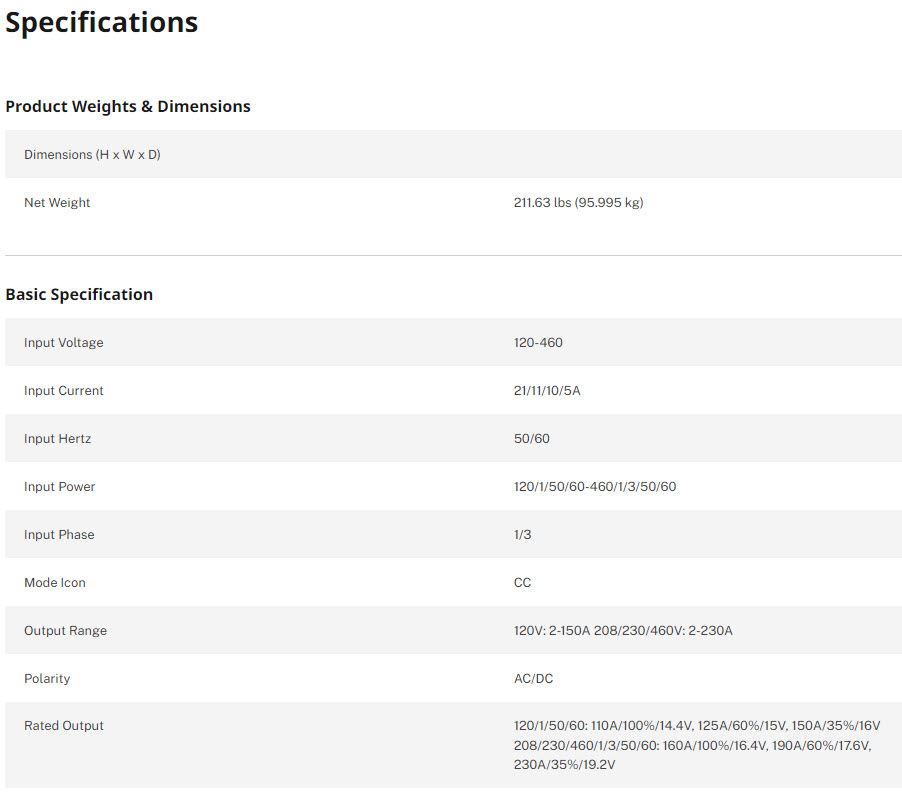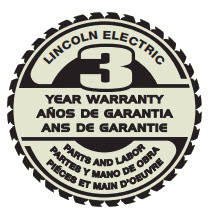 Comes complete with
Aspect® 230 AC/DC TIG Welder
10 ft. (3m) input power cord
TIG Adapter Kit - Twist-Mate Adapter Assembly | K1622-5
Cool Arc&reg 22 water cooler | K3475-1
One Gallon of Low Conductivity Coolant | KP4159-1
Two Wheeled Cart | K4441-1
Foot Amptrol™ - 25 ft. (7.6m) (6 pin) | K870
PTW-20 TIG Torch (25 ft 3pc) | K1784-4
Premium Zippered Cable Cover - 22 ft (6.7m) | K918-4
Gas Lens Parts Kit for PTA-9, PTW-20, 20H-320 | KP2414-1
Weld Cable Package - Work Lead - TM & GC500 Ground Clamp (2/0, 350A, 60%) - 15 ft (15.3 m) | K1803-3
Model 355-2Ar-58010 Flowmeter Regulator Shielding Gas Kit | 3100211