Mfg Industrial Price: $117.00
Unit price
per
FAST & FREE SHIPPING On All Orders Over $50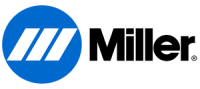 Miller® ArcStation™ X-Clamp 6 Inch 300613
One Each -
Genuine Miller® ArcStation™ 300613 X-Clamp - Exclusive 6 inch X-clamp works with X-Pattern table tops.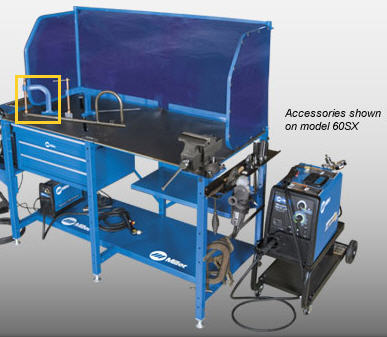 Total 5 star reviews: 0
Total 4 star reviews: 0
Total 3 star reviews: 1
Total 2 star reviews: 1
Total 1 star reviews: 0
I do not recommend this product

Poorly manufactured/designed

Design -

1- The base's screw-in locking plug is not nearly long enough! on a 3/8" Miller ArcStation top it barely engages 1/3 of the base's Chinese grey-cast iron.

2- The base's screw-n locking plug needs to accommodate a split washer. This would provide physical feedback (so as not to over torque the crack-prone cast iron) and keep the plug from working loose/slipping while using/setting the clamp. Since the screw-in locking plug doesn't even have enough thread length to engage more than 30% of the base's threads, a split washer is out of the question. Miller.... spend 25 cents more and lengthen the plug at least 1/2" so the clamp can fully engage the clamp threads and permit the use of a split washer.

Manufacture-

1. The copper coat was the poorest I've ever seen. Harbor Freight tools are superior (they too are from China but at least they price accordingly and wouldn't let this poor of a plating job hit the shelves. The clamp's rod handle is not plated along 3/4" along its shaft. They dipped the Acme screw/handle in plating solution so quickly the plating didn't coat the Acme shaft's thru-hole at all! This also explains the varying hues of copper color all over the Acme screw/handle portion. The coating is so thin and in places, not present at all.

2. One of the two clamps I received had a nice classic smooth thick enamel paint surface. The other was a rough comparatively thin coating and poorly prepped cast grey.

I've written to Miller extensively with close-up…

Incomplete machining

This clamp came with incomplete machining of he threaded hold down that fits into the X slots. It was a good thing that I own several lathes and was able to complete the machining to turn down to the correct diameter. I had a two of the 5 inch clamps to use as a template.

The long lead screw is not tapped into the top at 90° but is off by about 3°. All in all, it is poor quality control from China.
Reviews Loaded
Reviews Added