Mfg Industrial Price: $149.00
Unit price
per
FAST & FREE SHIPPING On All Orders Over $50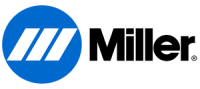 Miller® Bobcat™ Remote Start/Stop Fob 286385
Genuine Miller® Bobcat™ replacement/spare remote Start/Stop fob decreases cost and helps eliminate noise at the jobsite. With one click, you can easily turn your welder/generator on/off remotely, so it only runs when you need it. Fob will blink to confirm communication with the welder. The tough, water resistant remote comes with Miller's 3 year True Blue warranty.
For use ONLY with remote stop/start equipped Bobcat 225/260/265 welders/generators.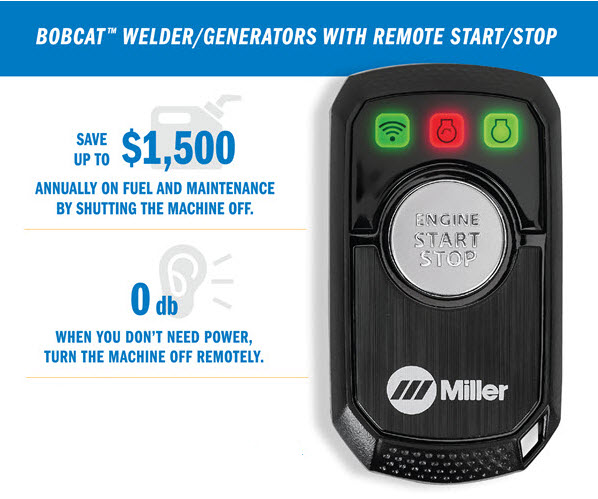 Features
Savings on Fuel and Maintenance - Save up to $1,500 annually! Bobcat welder/generator with remote start/stop is quick and easy to turn off when not in use. Spend less money on fuel and less time and money on maintenance due to fewer engine hours.
Jobsite Safety - When you turn your Bobcat off with remote start/stop, you'll create a safer environment by reducing irritating welder/generator noise and increasing you awareness of warning sounds.
Simple - Just one button: press it to start the welder/generator; press it again to turn it off.
Two-Way Communication - After the fob sends a start or stop command, you'll know the welder/generator received it when the fob lights up and beeps.
Durable - The fob is tough and water-resistant, with a 3-year warranty.