Mfg Industrial Price: $67.51
Unit price
per
FAST & FREE SHIPPING On All Orders Over $50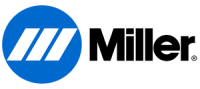 Miller® Conversion Kit - M-25 MIG Gun to AccuLock™ MDX 1880270
Genuine Miller® Conversion Kit 1880270 converts your Miller M-25 MIG gun to AccuLock™ MDX™ consumables. The kit comes complete with 4623R nozzle insulator, N-M1200C nozzle, 1070116 diffuser/adapter, T-M030 .030 contact tip, T-M035 .035 contact tip, T-M045 .045 contact tip and blue storage box.
Suitable for use with
Miller® M-25 MIG guns



Comes complete with
1 - 4623R nozzle insulator
1 - N-M1200C MIG nozzle
1 - 1070016 diffuser/adapter
1 - T-M030 .035 contact tip
1 - T-M035 .035 contact tip
1 - T-M045 .045 contact tip
1 - Storage box

How to Install AccuLock™ Consumables on MIGmatic™ M-25 MIG Gun:
1. Remove the old contact tip, diffuser, and nozzle.
2. Leave the liner in place. There should also be no need to trim the liner as long as it was trimmed correctly during initial installation.
3. If damaged, the M-25 shock washer (169730) should be replaced with a 4623RM nozzle insulator.
4. Install the new AccuLock™ diffuser, contact tip and nozzle.