Cyberweld Price
$4,381.00
Cyberweld Price
$4,381.00
Mfg Industrial Price: $5,057.00
Unit price
per
Select Your Free Zone Promo Bonus
FAST & FREE SHIPPING On All Orders Over $50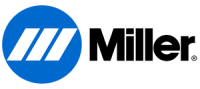 Miller® CST™ 282 Stick Welder (Dinse) 907810
The Miller® CST™ 282 with Dinse (International) receptacles is a 280 amp portable Stick/TIG welder designed for the construction industry. Weighing less than 35 pounds, the CST 282 can go anywhere on the jobsite. Its 280 amps of output is ideal for stick electrodes up to 3/16 inch and for DC TIG welding of pipe and plate. Auto-Line™ technology allows the 282 to operate on single or 3-phase, 230 to 575 volt input power with no manual linking required. It has superior stick welding arc characteristics and has specific settings to optimize performance when using XX10 and XX18 electrodes.
The CST 282 comes complete with digital meter, six foot input power cable and Miller's 3-year True Blue® warranty.


Process
Stick (SMAW)
DC TIG (GTAW)

Applications
Industrial Applications
Power Plant Construction
Petrochemical Construction
Maintenance and Repair
Shipbuilding



Features
Superior stick arc performance with settings specifically designed for XX10 and XX18 electrodes and a stiff and soft setting for each. Whether welding pipe or in the flat there is a setting for each application. The last amperage used for each of the processes is retained, so when you return from a different process the last setting is loaded and you are ready to go.
Adaptive Hot Start™ for stick arc starts automatically increases the output amperage at the start of a weld. Prevents the electrode from sticking.
Lift-Arc™ start provides DC TIG arc starting without the use of high frequency.
Digital meter for more precise control when presetting or monitoring welding amperage.
Portable in the shop or at the jobsite at 34.6 pounds the CST 282 is easily moved from location to location.


For portability and reliability, Auto-Line™ allows for any input voltage hookup (208 575 V, single- or three-phase) with no manual linking, providing convenience in any job setting. Ideal solution for dirty or unreliable input power.
14-pin receptacle on front of the machine provides the flexibility to use remote controls to adjust the amperage and turn the output on and off.
Fan-On-Demand™ cooling system operates only when needed, providing power efficiency and noise reduction.
Six-foot power cable included.


Comes Complete With:
6 ft power cable
Digital meter
Dinse (International) receptacles
FREE Miller® Digital Infinity™ ClearLight™ black auto darkening welding hood.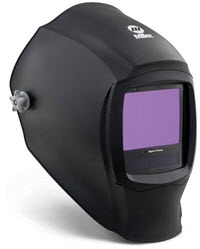 Get a FREE Miller® Digital Infinity™ auto-darkening welding helmet with purchase of a Miller® CST™ 280 stick welder. While supplies last. (No substitutions allowed.)
Digital Infinity™ Features
ClearLight™ lens technology optimizes contrast and clarity in welding and light states - reducing eye strain and operator fatigue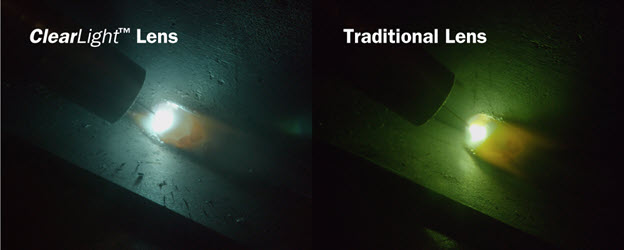 13.4 sq. in. viewing area provides the largest view in the industry
InfoTrack® features arc time tracking, time and timer functions, and a multi-language help menu.
Four arc sensors for superior lens response
Four Operating Modes - Weld, Cut, Grind, and X-Mode
Digital controls allow user to easily adjust mode and settings
Auto-On/Off power control triggers lens at the strike of an arc
Redesigned headgear with oversized comfort cushion provides extensive adjustability, settings, and enhanced support.

Digital Infinity™ Specs


Comes complete with
5 outside cover lenses
2 inside cover lenses
Mag lens holder
Helmet bag
Three year lens warranty