Mfg Industrial Price: $967.00
Unit price
per
FAST & FREE SHIPPING On All Orders Over $50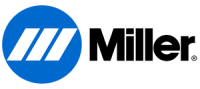 Miller® Filtair® Capture 5 FilTek™ XL Replacement Filter 301106
Genuine Miller® FILTAIR® Capture 5 FilTek™ XL replacement filter for your Capture 5 welding fume extractor. The Capture 5 FilTek XL filter utilizes the Capture 5's automatic filter cleaning to remove accumulated particulates from the surface of the filter. It has an ultra-thin surface webbing of tiny fibers to capture weld fumes on the surface of the filter instead of within. This extends the filter life, maintains longer lasting air flow, and lengthens your maintenance intervals. FILTAIR's MERV 15-16 filter provides higher efficiency and longer filter life overall.
Suitable for use with
Miller Capture 5 fume extractor ONLY

Features
Designed Specifically for Weld Fume - Filter is designed to capture submicron particles found in welding.



MERV 15-16 Filter Rating - Filters are rated on a MERV scale, which measures filter efficiency based on particle count. MERV ratings range from 1-16, with 16 being the best at filtering small particles such as those found in weld fumes.