Cyberweld Price
$8,208.00
Cyberweld Price
$8,208.00
Mfg Industrial Price: $9,931.00
Unit price
per
FAST & FREE SHIPPING On All Orders Over $50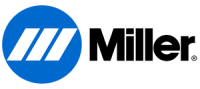 Miller® FILTAIR® SWX Dual-Arm Add-On Package, ZoneFlow™ Extraction Arm 951762
The Miller® 951762 FILTAIR® SWX Dual-Arm Add-On Package expands existing single-arm SWX fume extractors to dual-arm systems. Package consists of FEB-1 blower motor, ZoneFlow™ 10 ft. arm, on/off control box, ZoneFlow control box, mounting bracket and back draft dampers. Miller Add-On Package creates a dual arm solution to various workstation and training booth welding fume challenges. SWX dual-arm packages allow you to customize your fume extraction system by mixing different types of arms.

Features
ZoneFlow™ Technology creates a much larger capture area than existing source-capture products and minimizes arm interactions. The capture zone extends out up to five feet from the vacuum hood, as opposed to only eighteen inches with conventional fume extractors.



ZoneFlow technology creates a negative pressure zone that extends the weld particulate capture distance - Air moving into the arm is still about 900 CFM. However, ZoneFlow technology also moves clean, filtered air out of the arm at approximately a 90 degree angle which creates a large negative pressure zone. This negative pressure zone forms a type of curtain that funnels the weld fume particulate towards the center of the arm, maximizing capture and extending the capture zone up to five feet deep and four feet wide.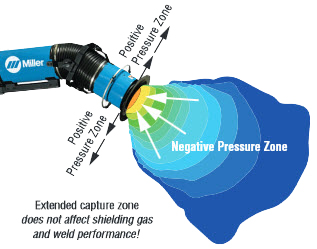 Dual Fan Capture Zone Control - Keep both sides of the fan on for 360 degree capture zone, or turn off one side and position for a 180 degree capture zone.
Strong Suction Power - Powerful 875 CFM system delivers long-lasting airflow throughout the life of the filter.
Easy to Operate Extraction Arm - Offers reliable and accurate positioning across the full range of motion of the arm, as well as easy adjustment and maintenance to ensure long-lasting operation.
Less Arm Movement - Designed to capture fume in larger weld areas while minimizing interactions with the arm. Providing better protection and more welding.

Note: The following images are sample configurations and may differ from your actual dual arm installations.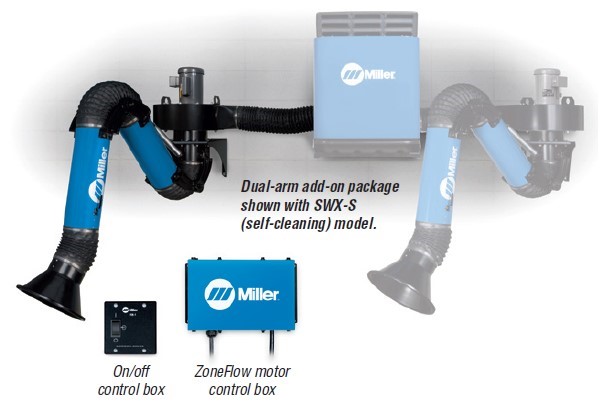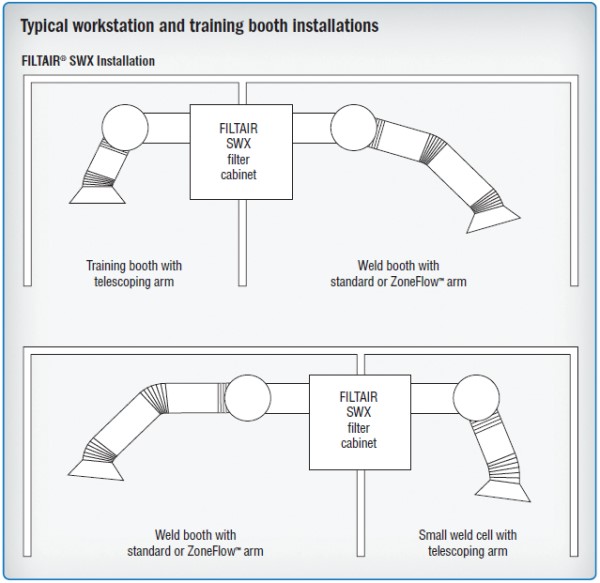 Comes Complete With
115V FEB-1 blower motor
115V on/off control box
ZoneFlow™ motor control box
ZoneFlow™ 10 ft extraction arm
Mounting bracket for blower arm
Flexible duct (7 x 37 in.)
Backdraft dampers

NOTE: Does not include: 115V wiring