Miller Heavy-Duty Head Seal 287188
Code: 287188
Skip to product information
Mfg Industrial Price: $180.00
Unit price
per
FAST & FREE SHIPPING On All Orders Over $50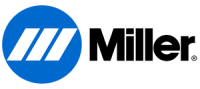 Miller Hard Hat PAPR Heavy-Duty Head Seal 287188
Genuine Miller® flame-retardant heavy-duty head seal for your Miller Hard Hat PAPR. The heavy-duty head seal provides much greater coverage around the neck and shoulders than the standard head seal. Replacing the standard Hard Hat PAPR head seal with the heavy-duty head seal increases the Assigned Protection Factor of the entire T94iH-R™ system from an APF of 25 to an APF of 1,000.
FR cotton heavy-duty head seal has an ultra soft outer shell and is machine washable.

Suitable for use with
Miller Hard Hat PAPR T94iH-R™ ONLY

Features
Made from WeldX™ material
Includes neck and shoulder shroud with crown cover
NIOSH approved
FR APF (Assigned Protection Factor) 1,000

T94iH-R™ welding helmet NOT included.