Mfg Industrial Price: $970.00
Unit price
per
FAST & FREE SHIPPING On All Orders Over $50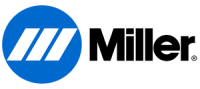 Miller® LP Tank Mounting Assembly with Hose 301710
Genuine Miller® 301710 LP Tank Mounting Assembly with Hose is designed specifically for use with your Bobcat® 265 LP welder. It can be used in conjunction with Miller Multi-Terrain Running Gear, Protective Cage, or can be mounted all by itself. Kit includes bracket and clamp to mount one 33 or 43-pound propane tank horizontally, and vapor withdrawal hose with fittings.
Suitable for use with
Miller Bobcat® 265 LP only



NOTE:

Not recommended for use with protective cover.