Mfg Industrial Price: $317.49
Unit price
per
FAST & FREE SHIPPING On All Orders Over $50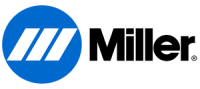 Miller Never Flat Tire - 14 Inch 237725
Genuine Miller Never Flat 14 inch replacement tire for your Miller running gear. This tire truly never goes flat because it is filled with foam and not air. Ideal for jobsites and shops where sharp objects are present.
Replacement Tire For:
Miller All Purpose Running Gear (rear)
Miller All Terrain Running Gear (front)
Miller Wildcat Running Gear (rear)

Specs
1" x 4.8" x 14.5"