Mfg Industrial Price: $291.00
Unit price
per
FAST & FREE SHIPPING On All Orders Over $50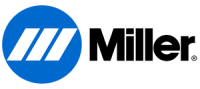 Miller® RCCS-RJ Remote Fingertip Control 770669
Genuine Miller® RCCS-RJ remote contactor and current control for your Miller Diversion™ and Hobart E-Z TIG™ TIG welders, or Miller Multimatic™ 215 multiprocess welder. North/south rotary-motion fingertip control fastens to TIG torch using two Velcro® straps. Great for applications that require finer amperage control.

Features
Includes 14 ft. (4.3 m) control cord and Velcro® straps.

Suitable for use with
Miller Diversion 165 TIG welder
Miller Diversion 180 TIG welder
Miller Multimatic 215 Multi-process welder
Hobart E-Z TIG welder


Total 5 star reviews: 4
Total 4 star reviews: 1
Total 3 star reviews: 0
Total 2 star reviews: 1
Total 1 star reviews: 1
I do not recommend this product

Hard to use

With gloves on it is very hard to rotate the wheel. This forces me to weld without glove on. Any pressure on wheel it slips around the handle . Does not hold in place very well. Was not a very good choice for the Miller diversion 165. Back to the foot pedal . I would be better off with a on/ off switch than this. Wish there were some reviews on this before I purchased it.

I wish I had bought this years ago.

This finger control is awesome. I've never used anything other than the foot control, but I needed to weld some stuff that was on the floor and in areas that were difficult. After one hour of use I became a pro with this device. Seriously folks, this item needs to be added to your tig welder as a necessity! It actually adds more control than my foot peddle.

Mobile welding services

It works perfectly on time delivery thx

Quick and easy

First time using it. Works well easy to install and use. Tried with finger and thumb. Found thumb to be more comfortable. Just remember which way is which, that got me twice. After about 20 mins got it all figured out. Dial requires a few too many spins to get up but it does allow for very fine adjustments.

I do not recommend this product

Kind of useless

Made well, easy to attach to torch but why a wheel?

You can only turn the wheel less than a 1/4 turn at a time, to go from off to full power takes 4 turns. So you start the weld and then have to adjust it 4 times in order to get full power, ridiculous. I've used sliding switches in the past and they work just fine, one motion to adjust.

So again, why would they choose a wheel?
Reviews Loaded
Reviews Added