Miller Thunderbolt 210 DC Stick Welder 907722
Code: 907722
Skip to product information
Mfg Industrial Price: $1,127.00
Unit price
per
FAST & FREE SHIPPING On All Orders Over $50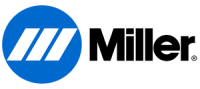 Miller® Thunderbolt® 210 DC Stick Welder 907722
The Miller® Thunderbolt® 210 is a 210 amp DC stick welder that weighs only 15.5 pounds and operates on 240 volt input power. The Thunderbolt 210 is nearly 100 pounds lighter than previous models and comes complete with shoulder strap and cable pouch. It features Hot Start™ technology for quick and reliable arc starts. The 210 also has infinite amperage control.
The Thunderbolt® 210 DC stick welder comes with Miller's True Blue® 3 year warranty.

Process
DC Stick (SMAW)

Applications
Light Industrial Applications
Garage/job shops
Farm/ranch
Maintenance repair
Light production-line work
Shipyard install/repair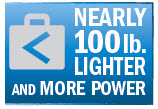 Features
Nearly 100 pounds lighter so you can work smarter not harder by bringing the welder to the work. It's portable so it's easier to carry and store.
More powerful up to 85 more amps compared to leading competitive machine means you can weld thicker materials.
Hot Start™ technology provides easy, quick and reliable arc starts.
Precise, accurate, infinite amperage control and heat output.


Comes complete with
Thunderbolt® 210 stick welder
10 ft. (3 m) No. 4 electrode cable with heavy-duty electrode holder
10 ft. (3 m) work cable with clamp
6.5 ft. (2 m) power cord with 240 volt plug
Cable pouch


Total 5 star reviews: 2
Total 4 star reviews: 1
Total 3 star reviews: 1
Total 2 star reviews: 0
Total 1 star reviews: 0
Good welder. The price increased about $90.00 from first look to purchase.

Nice welder. Small, lightweight but powerful. When I was shopping online the price was about $707.00. About a week or two later it was $795.00! I called to place my order and the person from Cyberweld said that they couldn't give me the previously stated price.

I bought it anyway but may have spent more at there website for other items related to welding.

Marvelous Welding Machine

Used my Miller 210 Thunderbolt Welder in the flat and vertical positions. Works wonderful with all electrodes so far. Happy with my purchase of this welder. Also the welder has lots of amperes for welding jobs.

Awesometastical

This is a really nice arc welder that is easy to use and great to learn with. I love it

Get the Hobart version.

But the Hobart Stickmate 210i, it's the same machine but over $200 cheaper.
Reviews Loaded
Reviews Added