Cyberweld Price
$3,670.00
Cyberweld Price
$3,670.00
Mfg Industrial Price: $4,236.00
Unit price
per
Select Your Free Zone Promo Bonus
FAST & FREE SHIPPING On All Orders Over $50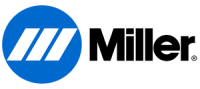 Miller® XR-Aluma Pro™ W - 15ft. 301571
The Miller® XR-Aluma Pro™ Water-Cooled MIG Gun, 15ft., for push-pull wire feeding combined with the XR™ control system offers the versatility to handle everything from light-gauge to heavy-plate applications.
The XR-Aluma Pro W Gun has been designed to maximize comfort and convenience.


Applications
Sign Manufacturing
Typical Aluminum Fabrication
Shipbuilding
Truck and Trailer Manufacturing
Railroad
Features:
The XR™-Aluma-Pro water-cooled gun can handle 400 amps of output power
Improved strain relief at both the front end and back end of the torch leads to extend cable life and increase comfort.
Aluminum-series-specific tension setting ensures smooth wire feeding performance with 4000 or 5000 series aluminum wires.
At 900 inches per minute, this gun will feed wire faster than any of its predecessors.
3-3/4 turn potentiometer provides better resolution when selecting the right wire speed for the job. The recessed WFS (wire feed speed) control offers durability yet is easy to use while wearing welding gloves.
The easy-to-rotate, self-seating head tube allows for better access into tight spots, preventing leaks and providing excellent current transfer.
The XR-Aluma-Pro trigger has a wiping action to keep contact points clean for a more reliable electrical connection.
Trigger hold reduces fatigue by allowing operator to weld without holding trigger. (Feature available when paired with XR-Control.)
Isolated, common, knurled drive roll helps reduce wear, reducing downtime and cost.
Replaceable feed cable liner is designed to provide consistent arc performance. It also reduces parts cost and service time by allowing a simple means of removing and replacing liner and not the complete feed cable.
Serviceability. This gun features a full-length Velcro®-seamed leather jacket with integrated strain reliefs for easy cable maintenance and protection. The gun also features quick connectors between the control cable and electrical components (trigger, motor, potentiometer).
Head tubes are standard Roughneck®, FasTip™ and are Bernard® Centerfire™ compatible. Guns are warranted for 1 year, parts and labor.
Easy access to drive assembly and removable head tube reduces service time. Pressure release lever allows drive rolls to be held open for wire changeover




Comes complete with:
Drive roll for .030 thru .061 diameter wire
Idler roll
Inlet guide
Two FREE 16 lb. spools of Hobart® 4943 .035 diameter aluminum MIG welding wire.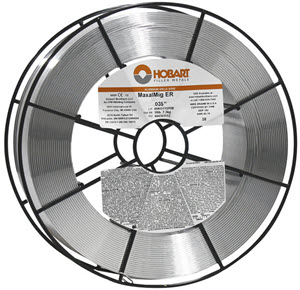 Get two FREE 16 lb. spools of Hobart® MaxalMig® 4943 .035 diameter aluminum MIG welding wire with the purchase of this XR-Aluma Pro™ push-pull gun. While supplies last. (No substitutions allowed.)
Hobart® MaxalMig® ER4943 .035 Aluminum MIG Welding Wire - 16# Wire Basket Spool 494303512
16 lb. Wire Basket Spool -
Genuine Hobart® MaxalMig® ER4943 .035 diameter aluminum MIG welding wire is formulated to be used in the same welding applications as ER4043, but with a 25% higher ultimate tensile strength (UTS) and 50% higher yield strength in the "as welded" state. ER4943 has moderate to high strength (35 ksi typical), with a low melting temperature and excellent fluidity. It is well-suited for welding 6XXX series aluminum. It is classified as AWS A5.10 ER4943 and is an all-position solid MIG wire with excellent corrosion resistance and low shrinkage rate.
The Hobart MaxlMig® 12 inch wire basket spool is made from heavy duty steel and can be put into your shop's scrap metal recycle bin when your MIG wire is depleted. The wire basket protects your welding wire far better than plastics spools and doesn't have to end up in a landfill when your job is done.
Applications
Welding 6xxx alloys
Automotive/motorcycle frames
Sports products - scooters/bicycles
General repair and maintenance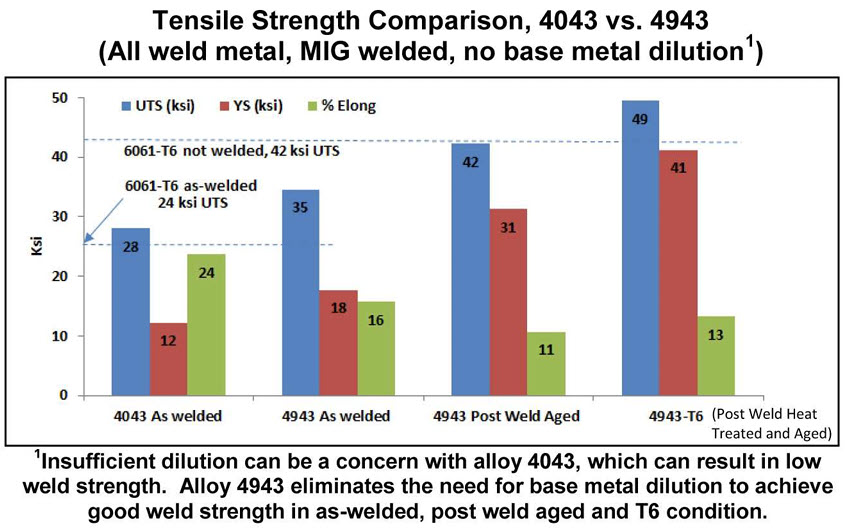 Features
Moderate/High strength (35 ksi typical)
Low melting temperature/high fluidity
Low welding smut and discoloration
Low ductility, formability, and lower toughness
Moderate electrical conductivity and thermal conductivity
Excellent corrosion resistance
Low shrinkage rate/reduced distortion
Low hot cracking sensitivity in most applications



Shielding Gas:


Argon 100%
Argon/Helium mixes for 1 inch + thick plate