Cyberweld Price
$3,038.00
Cyberweld Price
$3,038.00
Mfg Industrial Price: $3,506.00
Unit price
per
Select Your Free Zone Promo Bonus
FAST & FREE SHIPPING On All Orders Over $50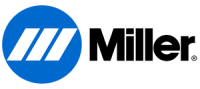 Miller® XR™ Pistol Grip Gun - 15ft. 198129 (Water-Cooled)
The Miller® XR™ Pistol is a 400 amp water-cooled push-pull gun with 15 foot cable and pistol-style grip. When paired with a Miller XR Control, push-pull wire feeder or larger Millermatic® MIG welder, it is an excellent, economical solution for feeding aluminum or other soft solid welding wires.

Process
MIG (GMAW) welding with Aluminum and other soft alloy wire

Applications
Manufacturing Industrial
Sign Manufacturing
Typical Aluminum Fabrication
Shipbuilding
Truck and Trailer Manufacturing
Railroad

Features
Accepts patented, single-turn, quick-change FasTip™ and Bernard® Centerfire™ contact tip.
15-foot cable length.
Replaceable feed cable liner reduces parts costs and service time by allowing a simple means of removing and replacing the liner and not the complete feed cable.
Adjustable gun barrel to easily vary contact tip-to-nozzle position.
Easy access to drive assembly saves time.
Trigger hold reduces fatigue by allowing operator to weld without holding the trigger. (Available when paired with the XR-Control or AlumaFeed™ wire feeder)




Comes complete with:
Drive roll for .030 thru 1/16 diameter wire
Idler roll
Inlet guide
Two FREE 16 lb. spools of Hobart® 4943 .035 diameter aluminum MIG welding wire.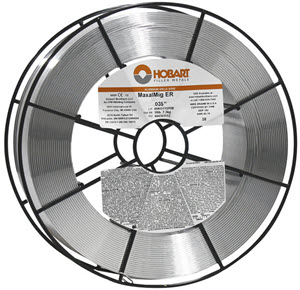 Get two FREE 16 lb. spools of Hobart® MaxalMig® 4943 .035 diameter aluminum MIG welding wire with the purchase of this XR™ Pistol push-pull gun. While supplies last. (No substitutions allowed.)
Hobart® MaxalMig® ER4943 .035 Aluminum MIG Welding Wire - 16# Wire Basket Spool 494303512
16 lb. Wire Basket Spool -
Genuine Hobart® MaxalMig® ER4943 .035 diameter aluminum MIG welding wire is formulated to be used in the same welding applications as ER4043, but with a 25% higher ultimate tensile strength (UTS) and 50% higher yield strength in the "as welded" state. ER4943 has moderate to high strength (35 ksi typical), with a low melting temperature and excellent fluidity. It is well-suited for welding 6XXX series aluminum. It is classified as AWS A5.10 ER4943 and is an all-position solid MIG wire with excellent corrosion resistance and low shrinkage rate.
The Hobart MaxlMig® 12 inch wire basket spool is made from heavy duty steel and can be put into your shop's scrap metal recycle bin when your MIG wire is depleted. The wire basket protects your welding wire far better than plastics spools and doesn't have to end up in a landfill when your job is done.
Applications
Welding 6xxx alloys
Automotive/motorcycle frames
Sports products - scooters/bicycles
General repair and maintenance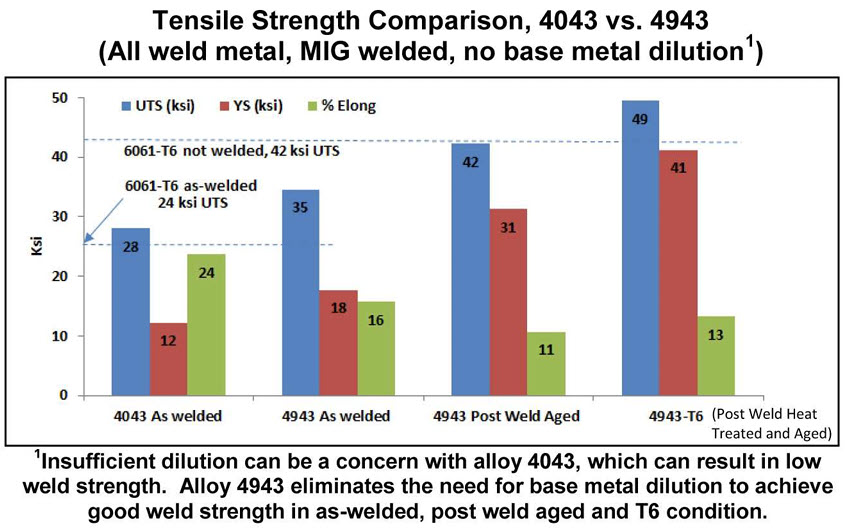 Features
Moderate/High strength (35 ksi typical)
Low melting temperature/high fluidity
Low welding smut and discoloration
Low ductility, formability, and lower toughness
Moderate electrical conductivity and thermal conductivity
Excellent corrosion resistance
Low shrinkage rate/reduced distortion
Low hot cracking sensitivity in most applications



Shielding Gas:


Argon 100%
Argon/Helium mixes for 1 inch + thick plate