Mfg Industrial Price: $194.84
Unit price
per
FAST & FREE SHIPPING On All Orders Over $50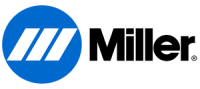 Miller® XT40 Plasma Consumable Kit 253521
Genuine Miller® Plasma Consumable Kit for your Miller XT40, XT40 Ultra-Quick Connect or Hobart® XT40R plasma torches. Suitable for use with Miller Spectrum® 625 X-TREME plasma cutters equipped with the XT40 or XT40 Ultra-Quick Connect plasma torch or Hobart AirForce™ 40i plasma cutter with XT40R plasma torch.
Comes complete with
5 electrodes
5 tips (40 A)
3 tips (30 A)
1 drag shield (40 A)
1 drag shield (30 A)
1 deflector
1 o-ring
1 swirl ring
1 retaining cup
1 gouge tip (40 A)
1 gouge shield
Silicone grease


Total 5 star reviews: 8
Total 4 star reviews: 1
Total 3 star reviews: 1
Total 2 star reviews: 0
Total 1 star reviews: 0
Safe and secure way to buy

Excellent prices good product

Great starter kit

its a good starter kit and a handy box. Someone asked if you can run then 30 amp stuff when plugged into 240 volts. Answer : yes. you can turn the machine down>> but you cant effectively run the machine on higher settings with plugging into 240. the consumables for 40 amp output can be used on the lower voltage but the width will be bigger. The depth of cut will suffer on the lower voltage. the machine cannot tell which tips are installed

Handy, but...

Be careful. I didn't pay much attention, and still don't fully understand my xtreme 625 (the instructions are fairly useless). If I'm to understand correctly (and this is the assumption I"m going on based upon reading the manual several times), you can only use the 30 amp consumables when running your torch on 120 volts, and the 40 amp stuff when running it on 240 volts. Since I only run mine on 240 volts, this leaves the 30 amp consumables in the kit fairly useless to me. I suppose I could change over to 120 from time to time just to use up some of these, but my preference would have been to get a kit of ALL 40 amp stuff, or ALL 30 amp stuff. If you will run a mix of voltages on your plasma cutter, then this kit is for you. I'm basing my review on using it for my spectrum xtreme 625.
Reviews Loaded
Reviews Added