Mfg Industrial Price: $85.05
Unit price
per
FAST & FREE SHIPPING On All Orders Over $50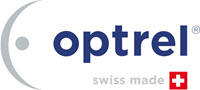 Optrel® e3000/e3000x Acid Gas Filter 4088.700
Pkg. of 1 -
Genuine Optrel® Acid Gas Filter for your e3000x PAPR (Powered Air Purifying Respirator). The acid gas filter removes harmful organic and inorganic acid gases and vapors associated with potentially toxic and/or highly polluted welding environments. It also removes ozone and odors that may also be present. The acid gas filter cartridge snaps directly into your e3000x blower motor and is used IN ADDITION to the standard PAPR HEPA filter (not included).
Suitable for use with
e3000x blower motor ONLY

NOTE: NOT suitable for use in all toxic welding environments. Consult industrial hygienist for OSHA Personal Exposure Limits (PEL) for your specific application.