Mfg Industrial Price: $7.84
Unit price
per
FAST & FREE SHIPPING On All Orders Over $50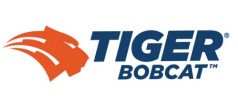 Weiler® Tiger® Bobcat™ Mini Flap Disc - 3" Type 29 R Mount 60 Grit 50953
Weiler® Tiger® Bobact™ Type 29, 60 grit conical mini flap disc is ideal for use on air die grinders when working with steel and stainless steel in tight areas. The mini disc enhances conformability and has self-sharpening zirconium alumina grains that hold up under high pressure and extreme temperature. Bobcat discs shed cloth and expose new grain while maintaining a consistent, aggressive cut rate. Life time use of the disc will remove 3 times more material than comparable blenders.
Type 29 conical disc shape maximizes surface contact when grinding between 15 to 35 degrees on flat surfaces. The 60 grit abrasive grain is ideal for edge beveling, chamfering, weld grinding, blending, deburring, deflashing, and rust removal. Bobcat #50953 features a threaded button R mount to fit the most popular hub pad styles.
Features
Best on structural steel, stainless steel, carbon steel and cast iron
Used on die grinders for smooth grinding and enhanced comformability in tight areas
Self-sharpening zirconia alumina grains hold up under high temperatures and extreme pressure
Conical disc shape maximizes surface contact for aggressive stock removal on flat surfaces
Composite backing will not mark the workpiece
Max RPM: 20,000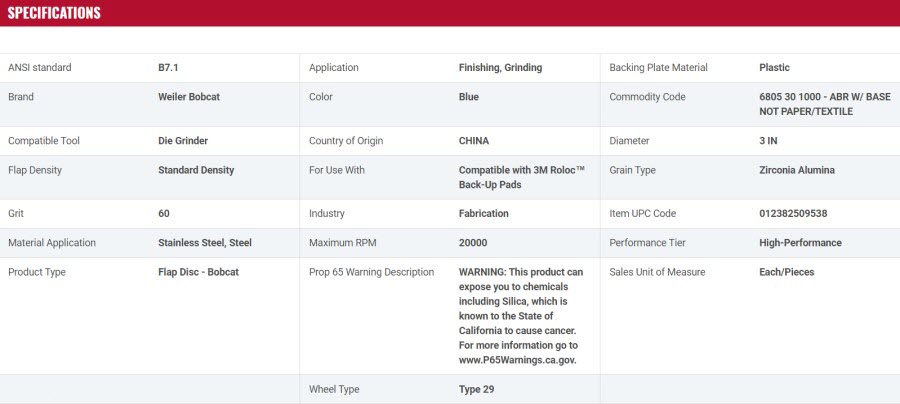 *Note: Back-up pad required. Also compatible with 3M Roloc™ back-up pads.