Mfg Industrial Price: $993.02
Unit price
per
FAST & FREE SHIPPING On All Orders Over $50

Weldcraft TIG Torch Kit - AK-150MFC (Modular Flex Complete)
Genuine Weldcraft® AK-150MFC (Modular Flex Complete) Kit allows welding operators to customize their standard WP-17 Series TIG torch for their specific application, saving time, money and the hassle of changing over torches. In fact, the kit converts into 28 different torch styles while still using the existing cable!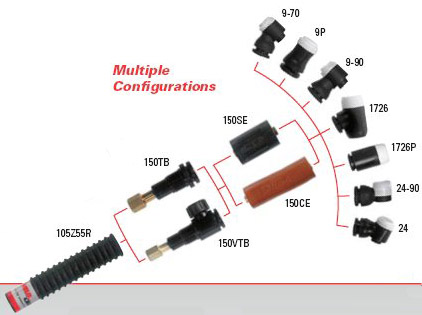 Features
All-in-one kit features collets, collet bodies, nozzles, torch heads, handle and more to simplify inventory and storage, and reduce parts costs.
28 configuration options eliminate the need to purchase and carry extra torches, and reduce downtime associated with torch changeovers.
Easily removable head and coil combination unit features silicone rubber insulation to prevent overheating that can lead to unnecessary downtime or rework.
2% Ceriated tungsten provides excellent arc starting for a range of amperage settings and performs well for AC or DC processes. (.040", 1/16" and 3/32" diameters included.)



Total 5 star reviews: 5
Total 4 star reviews: 0
Total 3 star reviews: 0
Total 2 star reviews: 0
Total 1 star reviews: 0
Great value does it all

Very happy with this versatile setup

Super tig torch kit

Very high quality and makes many torches for many different jobs.

Excellent Torch

Before I bought this kit I didn't know if it were a complete torch plus accesories or just accesories for the AK-150 modular torch. I asked customer service online but they kinda left me with an open ended answer?? So when I received it I realized it was basically a kit you can build the AK-150, AK-125, and the AK-80 modular 17 style torches.

So you have the advantage of putting together 3 different torches or if you already have a AK-150 modular torch, this kit can serve as extra parts. Hope this helps.

Well done

I have had this kit for a year and have used most of the combinations. It is very well done.

great torch

After playing with it for a bit I can think of a million different jobs in the past this would have made so much easier.
Reviews Loaded
Reviews Added